Since Paris Saint-Germain played their last Ligue 1 match, the capital club has won the Coupe de France, the International Champions Cup, the Trophée des Champions, and signed Angel Di Maria. Needless to say, PSG supporters are full of confidence and looking forward to the start of the season on Friday against Lille.
Despite the club's recent success and summer signings, there are still a few burning questions surrounding Paris as we count down to the season opener on August 7. Here to help make sense of it all is Ed, founder of PSG Talk, and Dave, the match recap guru and moderator of the Paris Saint-Germain subreddit.
---
1. Will Paris Saint-Germain make any more signings before the transfer window closes? If so, who?
Dave: Well, Di Maria is a done deal with his signature worth a reported €63 million. Kevin Trapp, Serge Aurier, and Benjamin Stambouli all arrived for around €10 million so for the summer PSG be just under €100 million in total spending. Then there's Cabaye's departure. Even though the club is no longer sanctioned by Financial Fair Play, it still has to stay in the black. Most reports around the time of the FFP announcement gave the club something like €120 million to spend, which leaves a decent amount of money on the table.
With Di Maria a certainty and Stambouli firmly in the midfield rotation, I can see Paris moving for Sporting CP's William Carvalho. Thiago Motta has essentially handed in his notice and if he does depart, the young Portuguese international has a bucket of potential and is very much in the same game-reading mold. The problem is that like most players exiting Portugal, he'd be on the expensive side (reports put his release clause at €45 million) and he's currently out for the first two months of the season. Although I personally think the club will survive for two months with just Adrien Rabiot and Stambouli.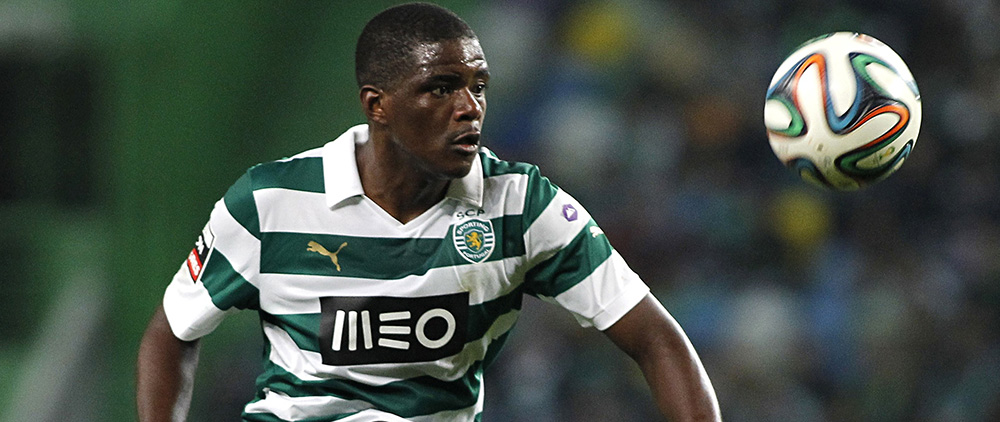 Paris will probably have enough attackers with the addition of Jean-Kévin Augustin. Carvalho is the only realistic target I see at the moment. Maybe we should re-sign Leonardo!
Ed: I sure hope so! Di Maria is a world class talent but Paris still need to add depth at a few positions. I like the idea of signing a midfield player to replace Motta but €45 million for a player that can't line up for two to three months is a bit of a reach. Why not bring in a player like Moussa Sissoko? He would come relatively cheap and after a few years battling relegation, Sissoko might want Champions League football. I also think Paris should strengthen the defense. I was at the match against Chelsea in Charlotte and even though it was preseason, I could see where the defense could use some added depth. That might be easier said than done as there are very few quality center backs available and it seems every top club wants to improve at that position. At the moment, there are very few rumors linking PSG to any players of significance so it's all speculation at this point.
Did we really get through that question without mentioning Paul Pogba?
---
2. Will any players leave the club before the transfer window closes? If so, who?
Dave: Well, Motta. I think he's almost certainly on his way out. If he doesn't want to stay…well, he's a liability!
Aside from him, though, PSG shouldn't let anyone else depart. Gregory Van der Wiel is a curious case because the club signed him back when they needed to flaunt their money in order to sign players and we can all agree that he's overpaid for his current role as third-string right back. Now he's come out and said that he wants to stay but the club wants him to leave. Personally, I think that'd be a terrible decision this late in the season. Marquinhos would be ideal as backup to Aurier, but he's also needed to fill in at center back should Thiago Silva or David Luiz pick up a knock. You can't rely on one player as primary backup in half the defense! VdW is defensively suspect and loves to play handball but our bench is thin enough as it is. If PSG's injury problems persist, they should either have a cheap replacement line up or hang on to the Dutchman.
If there's a good enough offer on the table for Ezequiel Lavezzi you can bet the club will let him leave. Truth is though, I doubt a good enough bid will come in and it might be for the best. It can't hurt to have someone with his skill and experience on the bench.
Ed: I definitely think we'll see a few departures before the close of the transfer window. First, the one I really hope doesn't happen: Lucas Digne. The French international wants playing time but Maxwell hasn't put a foot wrong in over a year. Both are quality players and it's great to have depth but at the moment, Digne is second best. Liverpool and Roma are rumored to be after the 22-year-old and I hope if he does leave that it's only on loan.
He [Rabiot] comes across as a spoiled brat…
Van der Wiel, Motta, and Lavezzi are all on their way out as Dave mentioned. One player that I think might be on his way out that might surprise some is Adrien Rabiot. His skill can't be denied but his attitude is shit. He comes across as a spoiled brat and while I think his ability as a player is an asset to PSG, I'm not sure he's someone you want in the dressing room as you prepare for big Champions League matches. A season-long loan to an English club like Tottenham might do him some good.
---
3. Is Laurent Blanc's job safe no matter what happens this season?
Ed: The only way I see Laurent Blanc losing his job this season is if it's discovered that he's running an underground cocaine operation out of the Parc des Princes. Even still, PSG president Nasser Al-Khelaifi might appreciate the added revenue stream to help with Financial Fair Play.
All kidding aside though, the team is too talented and Blanc too good of a manager to achieve anything less than the semi-finals of the Champions League, the Ligue 1 title, and at least one domestic cup. There is one scenario though where I could see Blanc getting the sack and that would be if PSG think they can bring Jurgen Klopp to Paris. It might not be as far fetched as you might think.
Dave: I don't think so. Exiting the Champions League group stage would  be a gravestone for any PSG manager under Nasser, unless it was some kind of ridiculous Group of Death scenario, and even then you'd be obligated to win the Europa League.
And of course there's the unlikely event that Paris don't win the league and exit the cups early. But those scenarios are pretty drastic and they should be. I have a lot of faith in Blanc and he deserves more time after the quadruple. I don't think anybody expects the club to follow up on that performance and quite frankly, I'd trade every domestic cup, hell, I'd trade the league for a Champions League medal.
---
4. Who do you anticipate will have a breakout season?
Ed: Oof. That's a tough one. I'm going to go with a bit of a surprise here and say Trapp. He was brought in to put pressure on Salvatore Sirigu but by January (if not sooner) I believe he will take over the starting goalkeeper position. He looked impressive in preseason and has all the physical attributes you would want from a keeper. My only worry is his inexperience in the Champions League where he will face off against Europe's elite.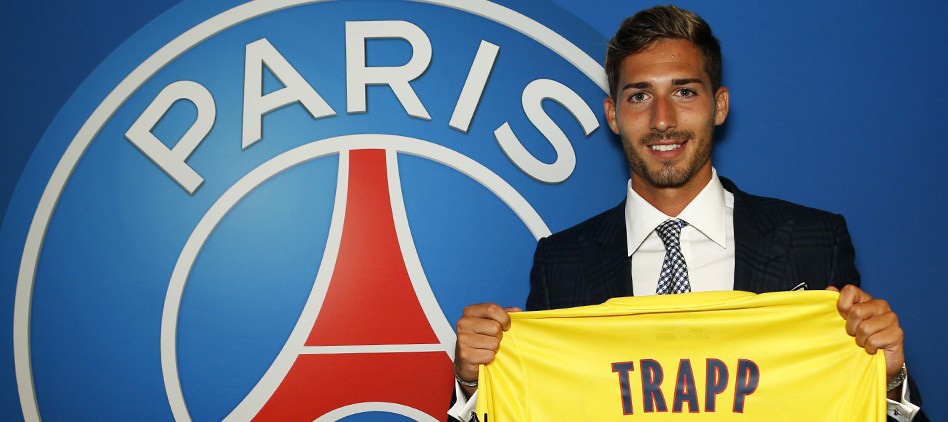 Dave: Lucas! He was in the middle of his breakout season last year and then he got horribly injured. I'm confident that he's recovered and will thrive in Blanc's new system. He can play up front, on either wing, in the hole..that kind of versatility is a great asset to have. I know he'll always have his critics because of that massive price tag, but the guy is 23 and still a joy to watch.
Augustin is having a "breakout season" in that he's actually playing for once. I think Blanc will definitely add him to the rotation for league and domestic cup matches.
---
5. Who will have the most goals in all competitions at the end of the season?
Dave: Edinson Cavani. Playing as a proper 9 will reinvigorate his game just as it did towards the end of last season and I'm confident we'll see an increased goal output from the Uruguayan now that the team is actually feeding him. Even playing as a lone striker last season, where he did score a goal a game or so, the system wasn't really suiting him as a target man in a 4-3-3. El Matador thrives with a #10 behind him.
Ed: Augustin, of course! Just kidding, how can you not pick Zlatan here? He finished last season with 34 goals in all competitions, three ahead of Cavani, and he's set to become the all-time leading scorer in Paris Saint-Germain history. Each game he drops deeper and deeper into the midfield but I believe the big Swede will still find a way to score goals. Whether it's a penalty kick or a scorpion kick, I anticipate many goal celebrations from the most entertaining player in Ligue 1.
---
6. Who will have the most assists in all competitions at the end of the season?
Ed: I'm going to go with Di Maria. I initially wanted to play it safe and say Pastore (PSG's assist leader last year) but something tells me the new signing will want to impress after a disappointing season at Manchester United. Speaking of last season, the Argentine managed to finish tied for third in the English Premier League with 10 assists despite being played out of position and Louis van Gaal's long-ball tactics. The attacking options at Paris are immensely better than United so I anticipate Di Maria thriving and racking up the assists.
Dave: That depends who plays the #10 role. I'd imagine it will be a race between Zlatan Ibrahimovic, Di Maria, Javier Pastore, and Lucas. Frankly, I'd put it down to whoever plays the most and how the team aligns to its new arrivals. If we see Pastore in central midfield, Ibrahimovic and Cavani up front and Di Maria behind the strikers, then I'd expect Di Maria to lead the charts. Although personally, I want to see another prolific season from my beloved Flaco.
---
7. Which Ligue 1 team poses the biggest threat to Paris Saint-Germain's quest to win a fourth straight league title?
Dave: Marseille were neutered by their departures this summer. Lyon are still a threat but can Alexandre Lacazette have another breakout season? I expect a lot from Nail Fekir but I'm not sure Lyon can contend past March. Monaco should put up a fight after their impressive transfers this summer but I don't predict anything as close or exciting as last year, unless PSG totally bottle it.
Lyon are still a threat but can Alexandre Lacazette have another breakout season?
Ed: Monaco poses the biggest threat, if you want to call it that. They are capable of amazing performances (just ask Arsenal fans) but I'm not sure they have the depth necessary when you consider all of the competitions they're in. I like the addition of Stephan El Shaarawy from AC Milan and they have a solid defense with Layvin Kurzawa and Aymen Abdennour. Anthony Martial is a player everyone has their eyes on as well. I think they will be an exciting team and could steal a couple points from Paris in a head-to-head matchup but I can't seem them winning Ligue 1 over PSG.
---
8. Where will PSG finish in Ligue 1?
Ed: There is no way Paris Saint-Germain won't win the league this year. In fact, I don't see a team capable of finishing the season within eight points of Paris. As I mentioned in the previous question, Monaco pose the biggest threat to PSG but we should see some separation in the table come the second half of the season. Whether or not that is a good thing for the league as a whole is a topic for another day.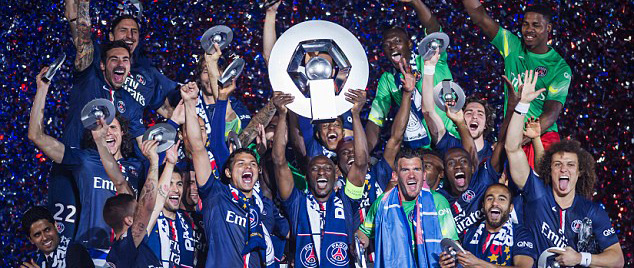 Dave: First, of course. The team is the cream of the Ligue 1 crop. It's been a fantastic summer and hopefully this year Paris can avoid an early run of draws and injuries and secure the title sooner than the second-to-last week of the season. Breaking the point record of 89 (set by Paris Saint-Germain in 2013-14 season) wouldn't be so bad either.
---
9. Will PSG retain both domestic cups?
Dave: The Coupe de France has often evaded Paris until last year so it was satisfying to finally win it. The League Cup, though, should definitely be re-prioritized. The club have a great bunch of youngsters and I think we should be putting out an exclusively second-string lineup in that competition to give them playing time. If the b-team is knocked out…well, it's the League Cup. I think PSG will definitely put forth the effort to retain the Coupe de France, though.
Ed: Winning the league and every domestic cup is incredibly difficult, even in Ligue 1, and the celebration last season was definitely warranted. I couldn't agree more with Dave about the League Cup but I would argue that the Coupe de France should be relegated to second and third string players as well. This season is 100 percent about the Champions League and I'm not sure Paris should risk fatigue and injury to win a cup that does nothing for the brand globally. That might be slightly controversial but you don't become the biggest club in Europe by consistently winning domestic cups. These competitions should be used to give emerging talent game time so that they can eventually contribute to the first team. With that being said, PSG's second string is still better than most Ligue 1 teams so I like their chances to win at least one of the domestic cups.
---
10. The big one: Will PSG win the Champions League?
Dave: It's very hard to say, but I can see Paris in the semifinals. If Juventus and Dortmund are considered perennial outside contenders even with a lot of reshuffling lately, then PSG should easily stand in that category. Juve has made some big acquisitions but they've lost key players as well and Dortmund aren't even in. I think Barcelona are probably still the best side in the world, but the Parisians can definitely contend if the team performs like they did against Chelsea last season. Maybe even finalists if the draw goes the right way, though the cup itself is a big ask.
Ed: Call me crazy but at this moment I think PSG will win the Champions League. Paris have the talent, the coaching, and the experience needed to make it to the final in Milan. Other than Barcelona, I can't think of another team that I would favor over PSG at the moment. If they can avoid Barca and stay healthy, I think they will win the whole damn thing. And let's not forget the added motivation that this season may very well be Ibrahimovic's last chance to win the Champions League. Something tells me the squad will be fired up every match to help Zlatan cement his place amongst the elite in world football history.